After experimenting with a wide variety of approaches, the final design of the Cirque was achieved. An application was filed for a Utility Patent to ensure the innovation is protected. It also allows the Cirque innovation to be licensed by a variety of potential brand partners.
After responding to rigorous requests from the U.S. Patent Office to document and prove the innovation of the Seamless, Convertible Garment, we received patent approval September 15, 2020.
U.S. Patent #10,772,365
"Simplicity is the ultimate sophistication."
Based on the principles of sacred geometry and Feng Shui, The Cirque is created from a single piece of cloth. Our Utility U.S. Patented Design uses the simplicity of a circle, and extraordinary fabrics, so women can effortlessly transform their look with a single piece of clothing.
A single piece of cloth transforms into endless possibilities. With a simple twist, an elegant knot, or casually draping it over one shoulder, The Cirque does more for a woman's wardrobe than any other single garment. It adds a touch of elegance to any outfit and is perfect for any occasion.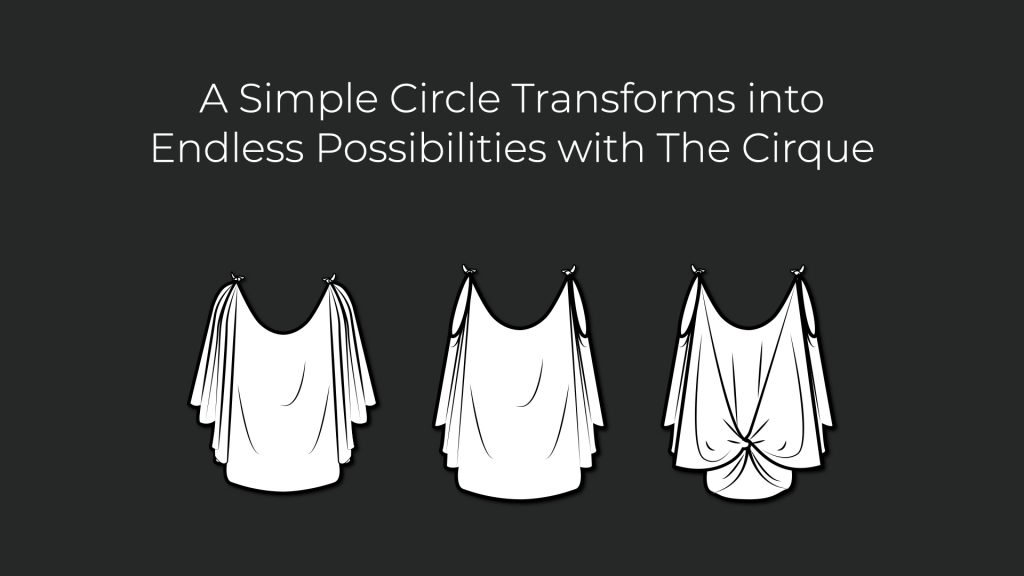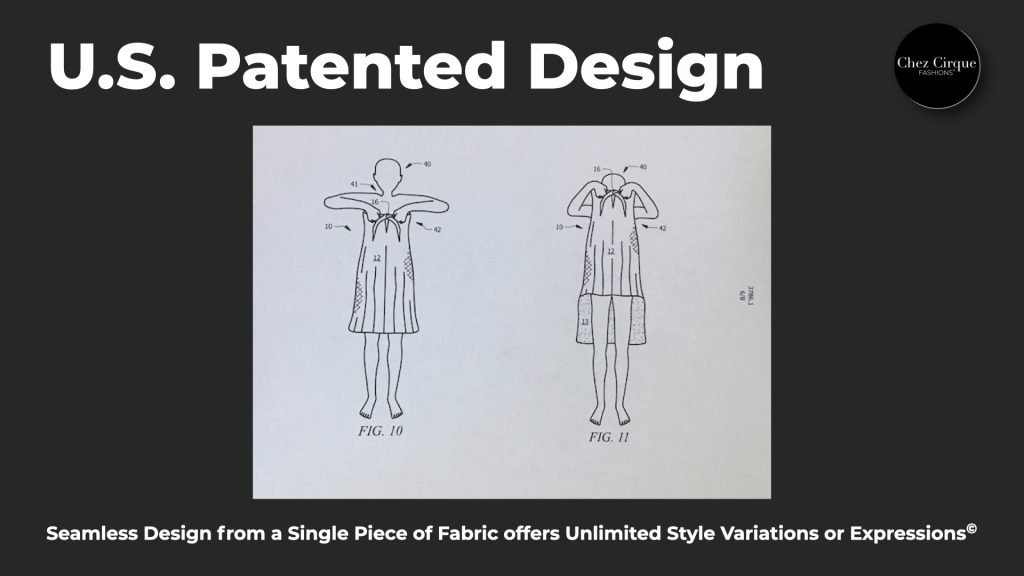 The concept of The Cirque is so unique we applied for a utility patent. The process was rigorous and we were awarded our full patent on September 15, 2020 from the United States Patent and Trademark Office. (U.S. Patent #10,772,365)
The beauty of The Cirque is in its versatility. Whether going to Pilates or a brunch with your friends, The Cirque allows your creativity to soar. So many opportunities to change your wardrobe in an instant by adding a beautiful Cirque to complete your look.