Millions of Women, Every Single Day...
How many times have you looked at your closet and said,
"I have NOTHING to wear?"
How often is it because what you FEEL in your heart
doesn't match what you SEE in the mirror?
So many women feel like they "have nothing to wear." Most women worry about how they look (and feel) whether they're at the office, working out, shuttling the kids to soccer practice, or just running to the store to pick up milk. All women want to look their best regardless of the situation. 
The Cirque is created from a single piece of cloth. Available in a variety of fabrics, the simplicity of the design belies the amazing versatility of the convertible garment. It's simple, unique, multi-functional and exactly what you've been looking for to enhance any outfit in your closet.
The Cirque is a 21st Century U.S. Patented, Convertible Garment that Transforms ANY Outfit into Dozens of looks or "Expressions©"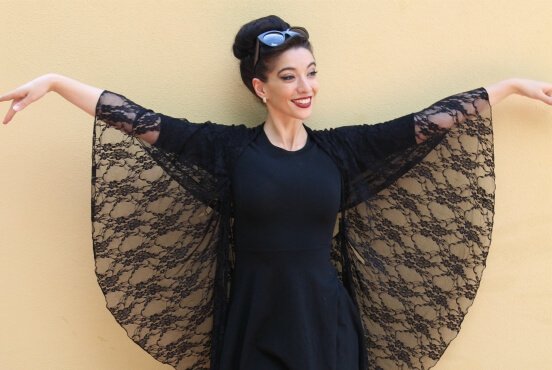 It can be worn at least 16 different ways and new style expressions are being invented every day by women just like you. It's the one piece of clothing that allows you to be endlessly creative, energized and inspired.
Each Cirque Convertible Cape reflects the passion for making EVERY woman look and feel beautiful. Our U.S. Patented design uses the simplicity of a circle and extraordinary fabrics so women can effortlessly change their look with a single piece of clothing.
So, grab your Cirque and join the circle.
We wrap you in beauty, confidence & celebration.