Some of the largest brands in the world have entered the Athleisure industry.
The uniqueness and versatility of The Cirque's U.S. Patented design makes it the perfect licensing opportunity to extend their brand.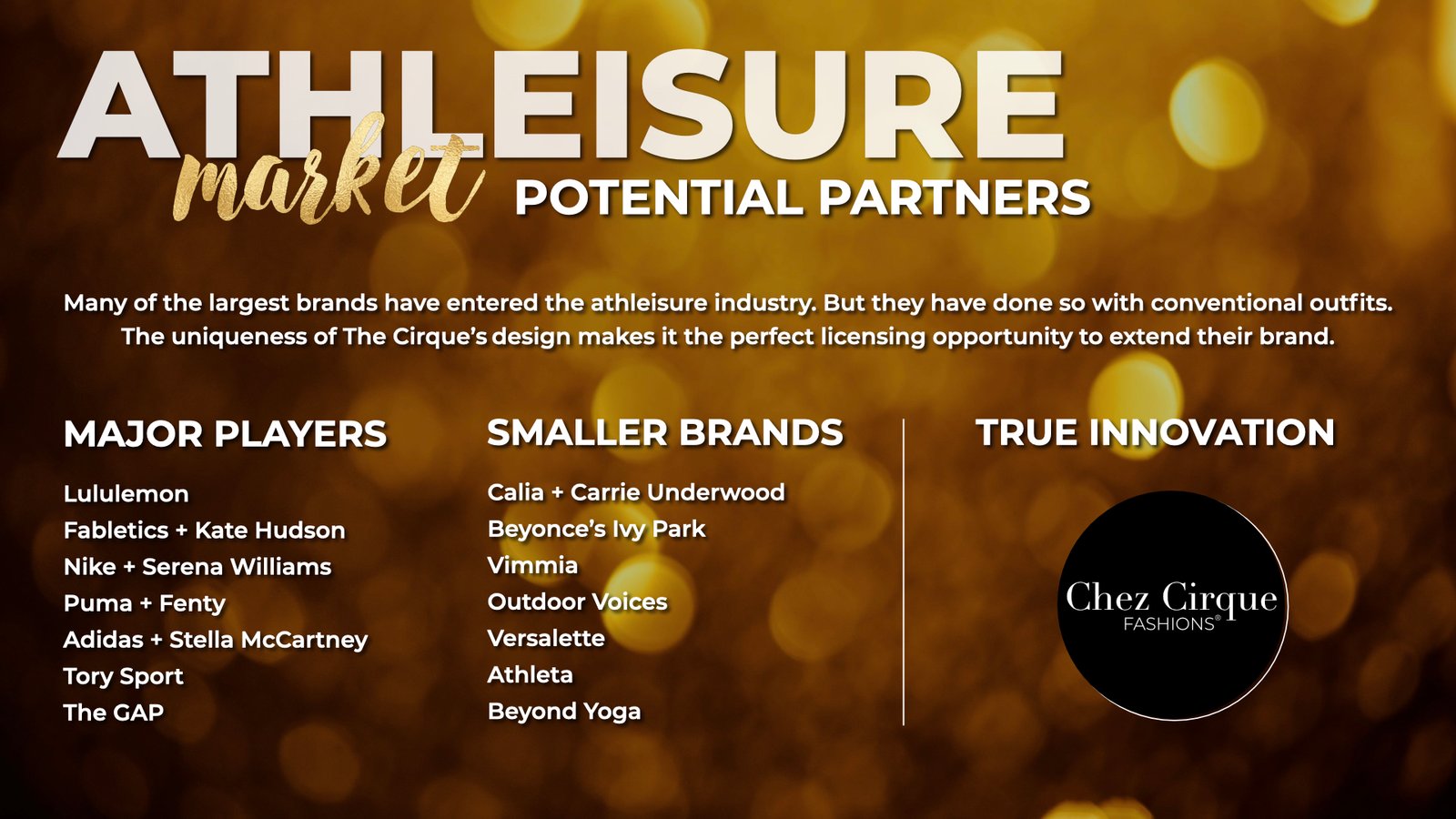 The Cirque has the potential to explode in the Athleisure market. Many of the top brands entering the Athleisure market do so with conventional products: sneakers, joggers, leggings, hoodies, yoga pants and many more. The Cirque is the perfect addition to their existing product lines.
The Cirque is perfectly positioned to be the rising star of the Fashion-Licensed Products marketplace. It doesn't compete with any of the existing designs. It truly is a value-added product that can offer brand customers a unique compliment to their existing Athleisure products and future clothing purchases.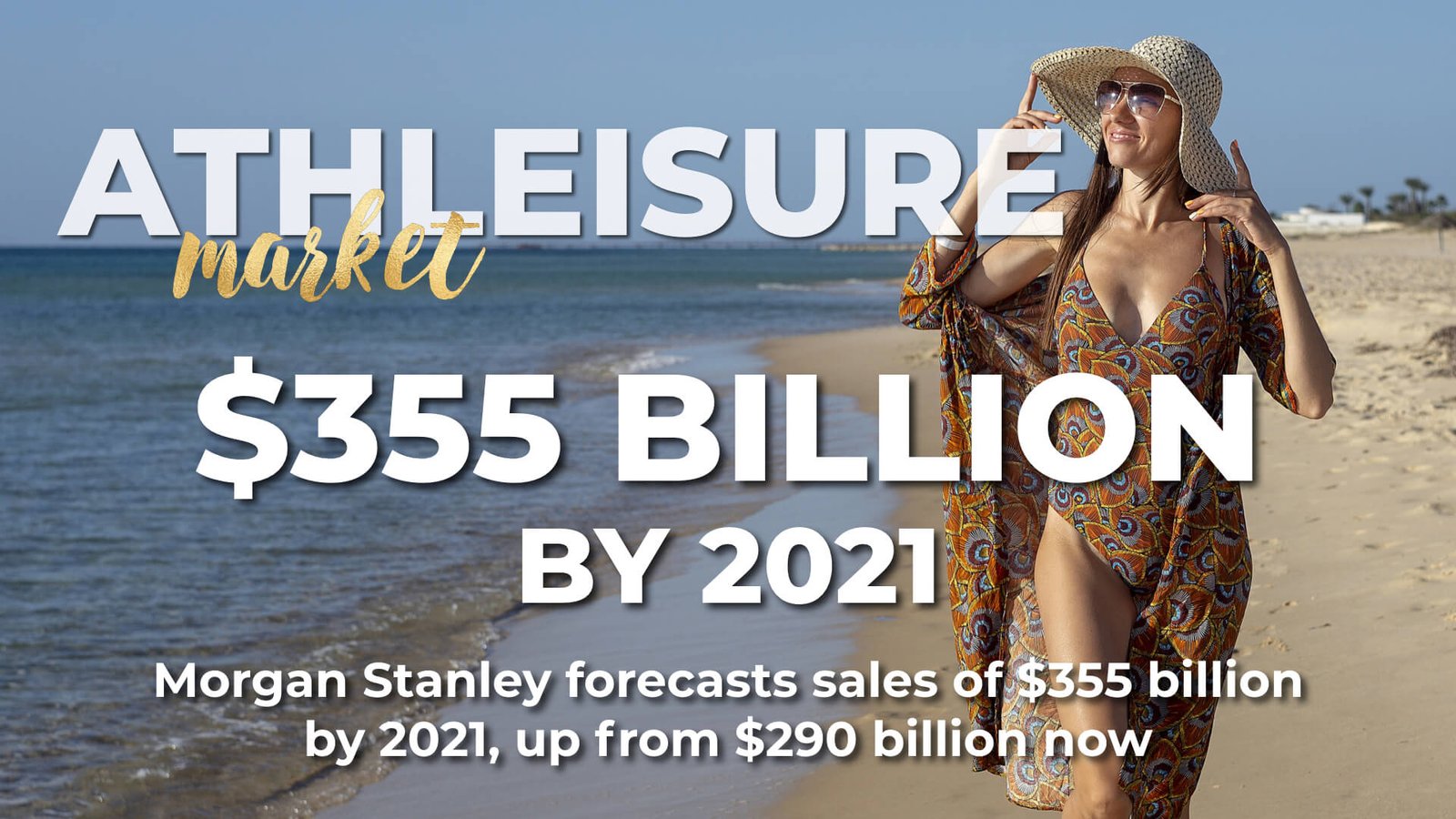 The growth of the Athleisure Market has been extraordinary and shows no signs of stopping. More and more people desire casual fashion to wear everyday. What's missing is that "special touch of elegance" to dress up any outfit, on any occasion.
Activewear has been one of the primary drivers of apparel industry growth for over a decade. Many brands are busy creating multiple variants of their existing products. But just like the explosion in sales of yoga pants & performance leggings in recent years, innovative products will lead the charge to a "new normal" of casual wear.
Women of all sizes, shapes and ages are searching for new designs they can add to their wardrobes. The Cirque is one product that can transform a company's bottom line. It's the ideal addition for companies wanting to capture their share of this exploding women's market.
What the Experts Have to Say...